Data-driven marketing improves member engagement
No matter where you are in your marketing maturity, we have the services and solutions to help you gain the knowledge to optimize, identify the tools to engage, and leverage the resources to activate your marketing initiatives.
The member engagement engine details the four stages of successful marketing strategy and programs delivered through purpose-built solutions designed to drive member engagement: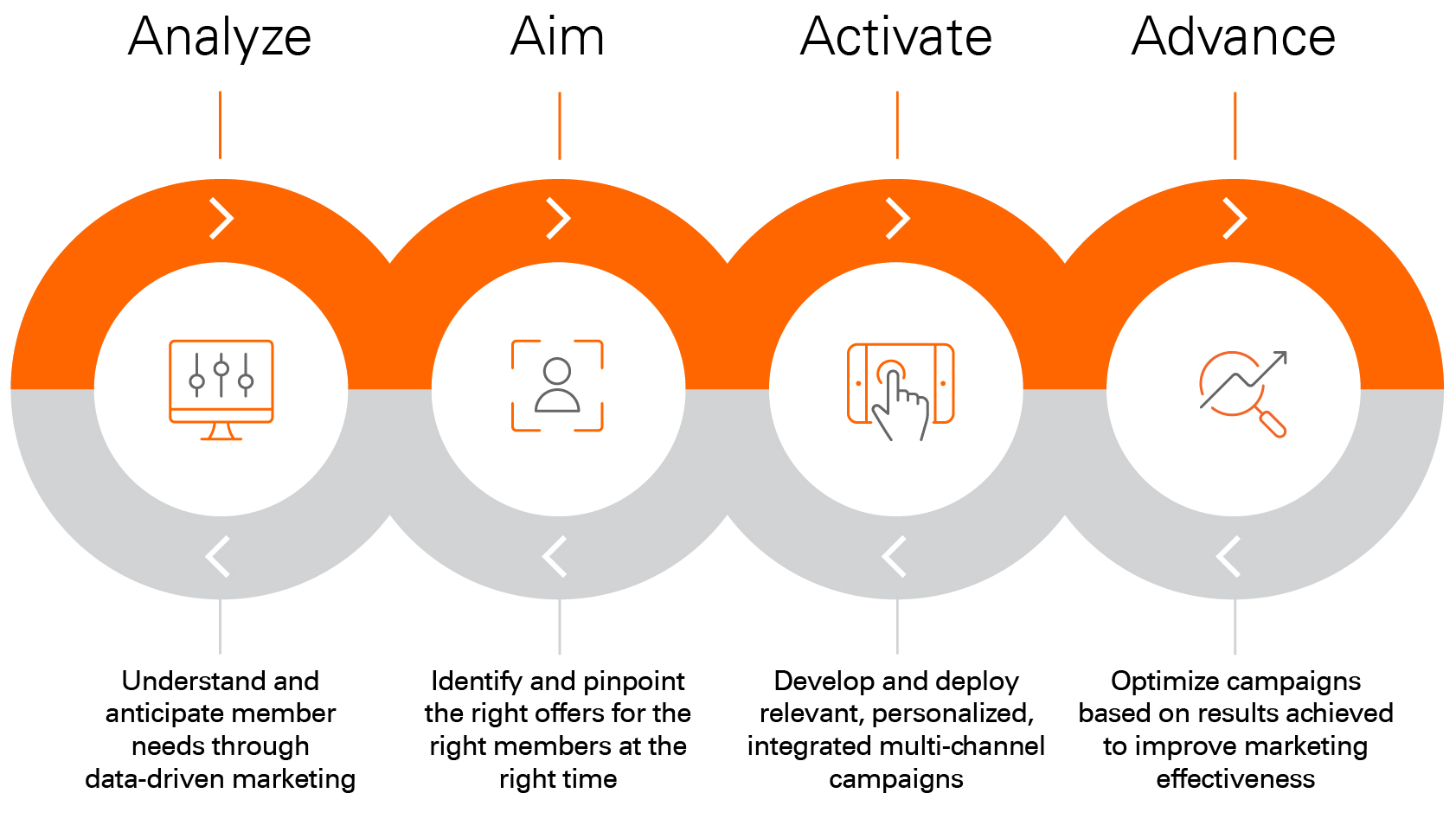 Find out where you are in the marketing maturity model so we can help you with your specific marketing needs.
Complete the form below, and we will contact you about your marketing needs.